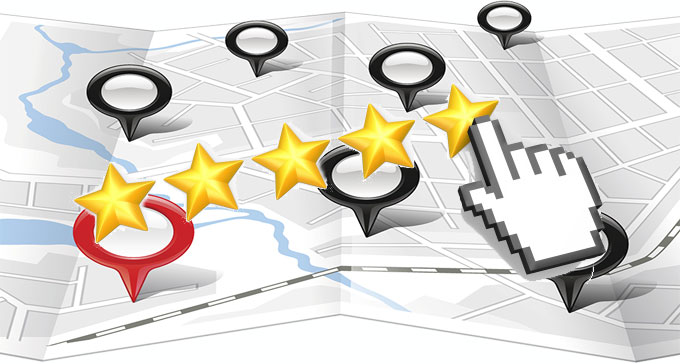 Business reviews are an important factor in any local SEO campaign. Although creating a business listing on quality review site and local directory will help increasing organic ranking, failing to get reviews is not going to maximize your local SEO efforts to their fullest. These days being listed on business review websites is not enough. In order to increase your efforts getting user reviews is a must. People want to know if you are a reputable business and whether they can trust you with their business. Your online reputation will make or break you, since people lead busy lives and don't have the time to research your business. They will bypass your listing if you lack reviews or if there are negative reviews posted.
How to Get Business Reviews
So how can you get positive or neutral business reviews? Easy. Once you have a secured a listing on best business review or local maps websites. Feel free to reach out them about their experience at your business. In the past I would have recommended to offer an incentive like a "$5 gift card, a discount, or appetizer" for neutral or positive reviews on Yelp, Google My Business Page, etc, However, today I must warn you to not do that, due to all of the fake reviews Yelp is cracking down on.
You must be wondering, what is the best way to get business reviews? Here are a few way I would recommend to get business reviews. Place a sign with all of the logos of the places you would like to get a review on. It could read something like this, "Let us know what you think about our services". This is a picture from a a local business, I liked. These guys even have two computers set up, with one tab open for every destination they want a review. If you ask me this is a great way to get reviews.

Another way to get reviews is, implement a review software like Get5Stars and send out SMS messages or emails to anyone who you have collected a phone number or email for. This software will provide a link for you to send out and get reviews. Once the have completed a review the software will provide another page that asks them to give a review on any of the other profiles you have set up. The best part of this software is that if the review did not meet the criteria you have set up the review will not be posted until you approve it.
Not only will Get5Stars allow you to get more reviews but it will allow you to reach out unsatisfied customers before they have a chance to post a negative review on other destinations.
The way I would recommend to get business reviews is this tool by GeoRanker, the GPlus review request. All you have to do is populate your business name and the user name for your Google My Business Page. Once you have completed that, the software will create a PDF fo your to send out via email to get reviews.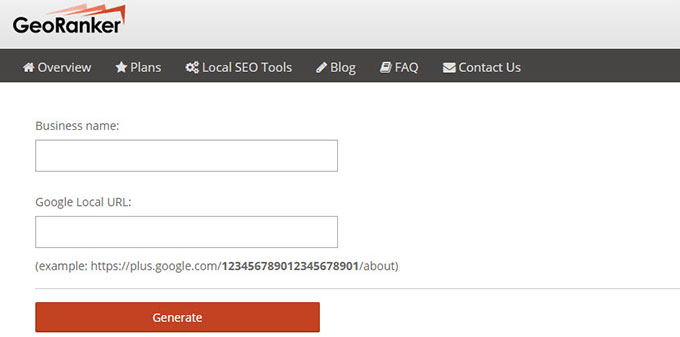 In the past I would have recommended when asking for reviews, to have customers include the keywords you are optimizing your business for in the review to get more traction. However, today I would tell you that you do not mention anything that like similar to this. Trust that you and your staff provided the best service and everyone was more than satisfied with the service or product they purchased.
After securing enough neutral and positive reviews for your business; people who are looking for your services or products will know your business exists and you can be trusted. This will allow you to combine your local SEO and business reviews to reach your goal: improved ranking and more business. Therefore always go the extra mile to ensure customers are satisfied and will give you a good review.
However, there will always be someone who is not happy with your company. Do your best find out why they are dissatisfied with your business and how you can solve their issues. Most of the time a simple phone call or apology will put them at ease. This may not seem feasible at times but it can be the difference maker in getting a bad and neutral to positive business review. Always do your best to resolve all issues and deliver on your promises because bad reviews will end up on the SERP as well as neutral and positive business reviews.
Ready to claim your business listing and start earning business reviews? Here is a list of the best places to get reviews on. Remember failing to earn reviews can be the difference between page on and two. Lastly, after Google's Pigeon update some of your review profiles might make on the first page of the SERPS.