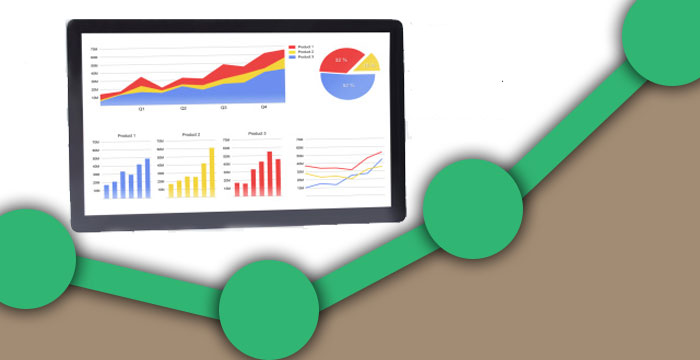 The goal of every organic search engine optimization campaign is to increase traffic to the website as well as revenue. But there is no way you will succeed on your second goal unless you achieve the first one. Unless you are using paid, social, etc. however I will just be talking about organic SEO. When I first began my career in search engine optimization driving organic traffic was not as difficult as it today. For that we can thank Google and their algorithm updates that have targeted links, content, EMD, local and the newest which will have an impact on websites that not mobile friendly.
Ok, so now that we can't buy links, spin or publish thin content, use exact domain names, been displaced from local search results and do not have mobile friendly websites. How the heck are you going to increase organic traffic?
Well, let's take a deep breath and a step back to let it all sink in. Ready? I am. Although SEO is a daunting task, it is not impossible as long as you do your best to play within Google's Guidelines.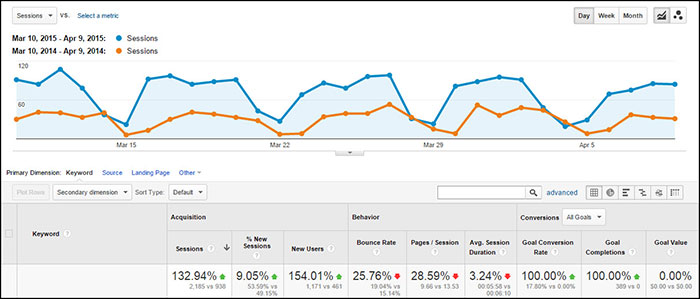 On-Page SEO Challenges
Here are some challenges that I have had to overcome in my profession and most of the time it took some arm-twisting to get the clients and their developers to see things my way. In fact on two occasions the developers end up losing the account because they just were not willing to make the necessary changes or felt they were not needed. Although, I felt bad about it all they had to do was make the changes to help the clients achieve their goals.
Not every website you inherit will be easy to optimize for organic search due to custom or closed source platforms. Some of these platforms will make your job a nightmare and adding or optimizing the items below are not going to happen unless the platform is updated.
Adding missing page titles and descriptions.
Removing page IDs as the permalink.
Cleaning up excessive or bad code.
Adding content pages for keywords the client wants to rank for.
Adding microformatting.
Labeling images not labeled properly.
Improving slow loading times.
Including mobile friendly or responsive.
Solutions
My recommendation and best solution to address the challenges is to migrate the current website to an open source platform that will be easier to optimize for search, such as WordPress, Joomla or any other platform that meets your needs. This means the client or you if this is your business will have to make an unexpected invest, in the long-run it will save money on the developers that created the custom platform your website is built on. Also, in some cases the required changes will not be made until an update is made to the platform, which can delay the progress of the organic SEO campaign.
Once the website goes into development mode make sure your current search company or consultant is performing regular audits to ensure the website is developed as search-friendly as possible. Lastly, even if it costs more do not launch a website unless it is responsive to improve the user experience. People hate, using their fingers to zoom in on a section on websites.

Off Page SEO Challenges
Often times when a new client gets onboarded and is ready to see better organic results, you will be faced with two challenges not enough links or too many bad ones. Dealing with off page search optimization challenges can be the most time-consuming and difficult part of search engine optimization. If their website has a handful of links, they are already behind the competitors from an online presence point of view. Now, if they have thousands of bad or spammy links you will have your hands full with trying to get as many as possible removed or disavowed.
Not Enough Links
First let's get started with scenario of when a website has a low number of back links. If they are good or ok links you are in good shape. Here is my perspective, there is only one way to go; up. Before you start building links without a purpose, analyze the website and ask yourself these questions.
Is there anything on this website worth linking back to?
How can the current content be improved to get links?
What types of content can we develop to increase the chances of anyone wanting to link back to the website?
Now, you want to know where your competitors have links and why. For competitor link building there are few tools you can use. My two favorite are AHrefs and Open Site Explorer. They are easy to use and in minutes you will have a spreadsheet with all of their links. Once you have them, analyze them and figure out which destinations you want to go after first. I usually start with the low-hanging fruit to get a few links in the first few months and show the client I have made progress.
After you have secured enough of the easier ones, it's time start creating the type of content that people will find useful. For one client in the financial space, we had two white papers written that provided information to consumers and military personnel on how to improve their personal finances. Another client is in the technology sector, so we created a buyer's guide that provided useful information to people who needed to buy transceivers.
So far these pieces of content are performing well for our link building campaigns and increasing the number of people who have entered the lead funnel. Talk about killing two birds with one stone.
Other tactics that have been successful are, establishing them as subject matter experts and writing in depth featured articles, helping them become regular contributors on niche destinations and getting them interviewed on Podcast and radio interviews.
Too Many Spammy and Bad Links
This will require many hours of research and analyzing but you can cut down the number of hours by using a few tools to analyze links and research like Link Detox and the tools I previously mentioned. After you have analyzed and categorized the links, it's time to begin the outreach process for link removal and if you can't get them removed you will have to disavow them. This topic has been covered in-depth hundreds of times so I will stop here on removing and disavowing links.
Remember one thing about organic SEO, it is organic not miracle grow. Therefore, do not over-promise and under deliver instead under-promise and over deliver. In some instances I have seen websites increase organic traffic by 5 to 10 percent in the first four months and others do not pick up steam until the 6th or 7th month. After all of the on-page SEO has been completed and a few good links have been indexed. Always play by the rules even when taking the easy way out will speed up amount or traffic your client's or your own website will receive. Do your best not to take on Google Guidelines you might regret it.